Get It Right Finance
Let us deal with the financiers and get the right finance for you
First home buyers
1
Never owned a property before?
2
Looking to buy the entire property?
3
Will live in it more than 12 months?
First home buyers can be put off by the complex process. We make it easy and ensure you get the right finance for the right price.
Chat by clicking the box below
Our lending partners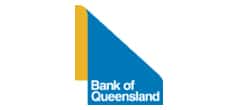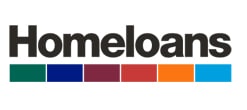 Investments
Looking to fund an investment?
Need help on how to start building a portfolio?
Maximise the potential of your investments.
Leverage your tax benefits and more.
Looking to fund an investment and need help on how to start?  We will help you ensure you maximise the potential of your investments.
Self Managed Super Funds
Want to know more on SMSF?
Confused on how to setup your SMSF?
Thought about Compliance, Administration, Reporting and Tax?
Leverage your tax benefits and more.
Looking to manage your own super fund?  We can help understand the minefield of investment and strategy options.
My wife and I were very impressed with Jeff for the following reasons. 1. In-depth knowledge of the entire process. 2. A good listener. 3.Explained all the pros and cons in detail. 4.Has a nature of going over the boundaries to help. 5.If all customer service executives had the same good attitude the world of CUSTOMER SERVICE would be altogether at a different level. We wish him all the best and Thank You. Pravin D.

He has explained to me in depth the pros and cons of refinancing. He's good on follow ups.
Perfecto P.

We had excellent experience with Jeff, all things from first consultation to settlement went without any problems. Thank You. Igor J.
Refinance
Want to take advantage of lower mortgage rates?
Need to consolidate multiple debts?
Let us help you find the right repayment strategy!
Let us match the best lender to your needs
Multiple repayments hard to make or want to take advantage of a new loan rate? Let us get it right for you.